Circostrada Network
Setouchi Circus Factory is a member of Circostrada in 2017. It was the first case that an Asian organization was admitted to the network.
Circostrada is the European Network for Circus and Street Arts. Created in 2003 with the core mission of furthering the development, empowerment and recognition of these fields at European and international levels, over the years the network has become an important anchoring point for its members and a key interlocutor in the dialogue with cultural policy makers across Europe.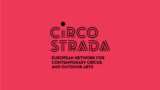 Circostrada
CircusandOutdoorArts—EuropeanNetworkforInformation,ResearchandProfessionalExchanges
---
CAN – 
Circus Asia Network
Setouchi Circus Factory is a funding core member of CAN. CAN was founded in 2018 by the initiative of Seoul Street Art Creation Center (SSACC) and at present in 2020, CAN consists of members from 7 countries and 12 organizations from Asia and Oceania. CAN aims to develop Contemporary Circus in Asia through a nurturing and cultivating environment:
through information and knowledge sharing and mutual assistance amongst peers.
through professional development and exchange opportunities.
through stakeholder and network mapping of needs, activities and opportunities.