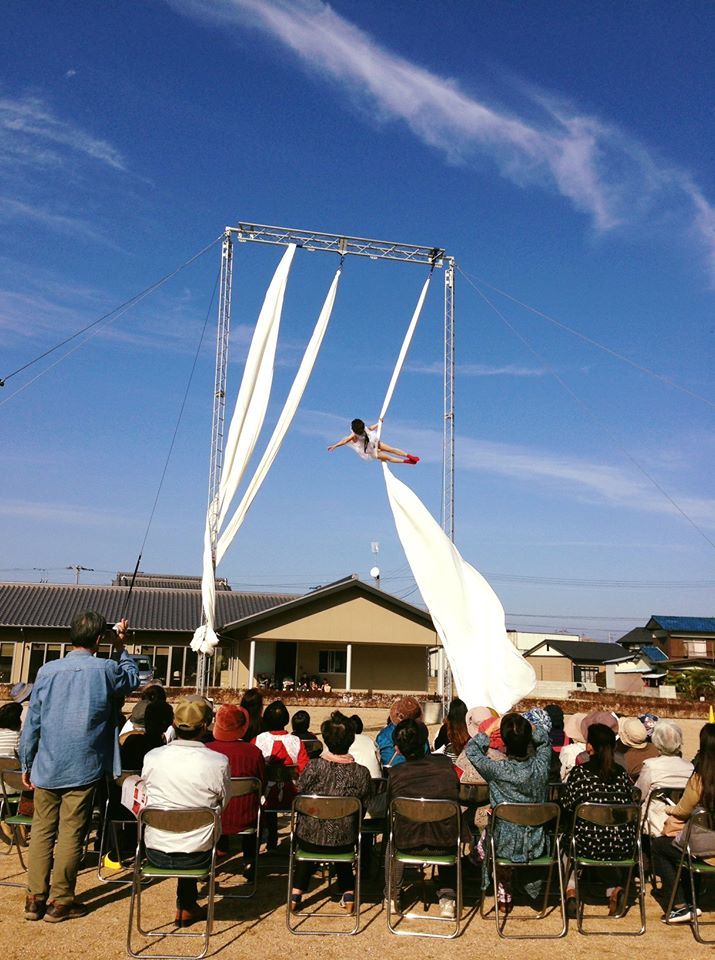 The world has been shaken since February and now we keep asking to ourselves if what's happening is real and we can hardly believe being able to go back to the same world as before.
Spring had come. Having time to think objectively made me believe that it is a message from the Invisible Hand to us to "convert":convert our attitudes, convert ways of life…
Then I've started to be convinced that each of us should be active to change the world.
Like underground magma, my thinking was fluid and I could not make a voice since February.
Today, finally, I could draw my plans with words.
It's still rough, but I'd like to write them down on May 9th, 2020.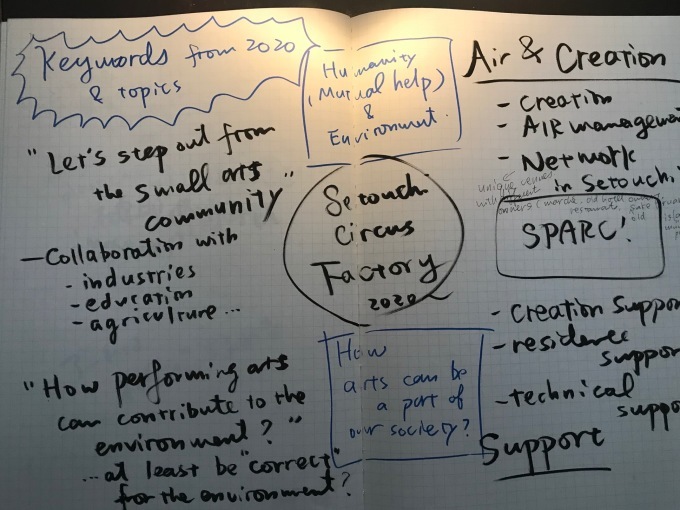 ***
What can Setouchi Circus Factory do?
What can performing arts do?
How can we save artistic creations and expressions?
What communities are asking for?
Setouchi Circus Factory from 2020
Topics and keywords in 2020
– Let's step out from small art communities
– How performing arts can contribute to the environment?
First theme is what we are dealing with since last year. Second theme stands for our responsibility who live / have lived Corona experiences.
– Let's step out from small art communities
We start projects in line with the theme.
Our new project is entitled as SPARC! (Setouchi Performing Arts-in-Residence Community) and it is taken place in collaboration with different territorial partners who have worked with Setouchi Circus Factory for ten years.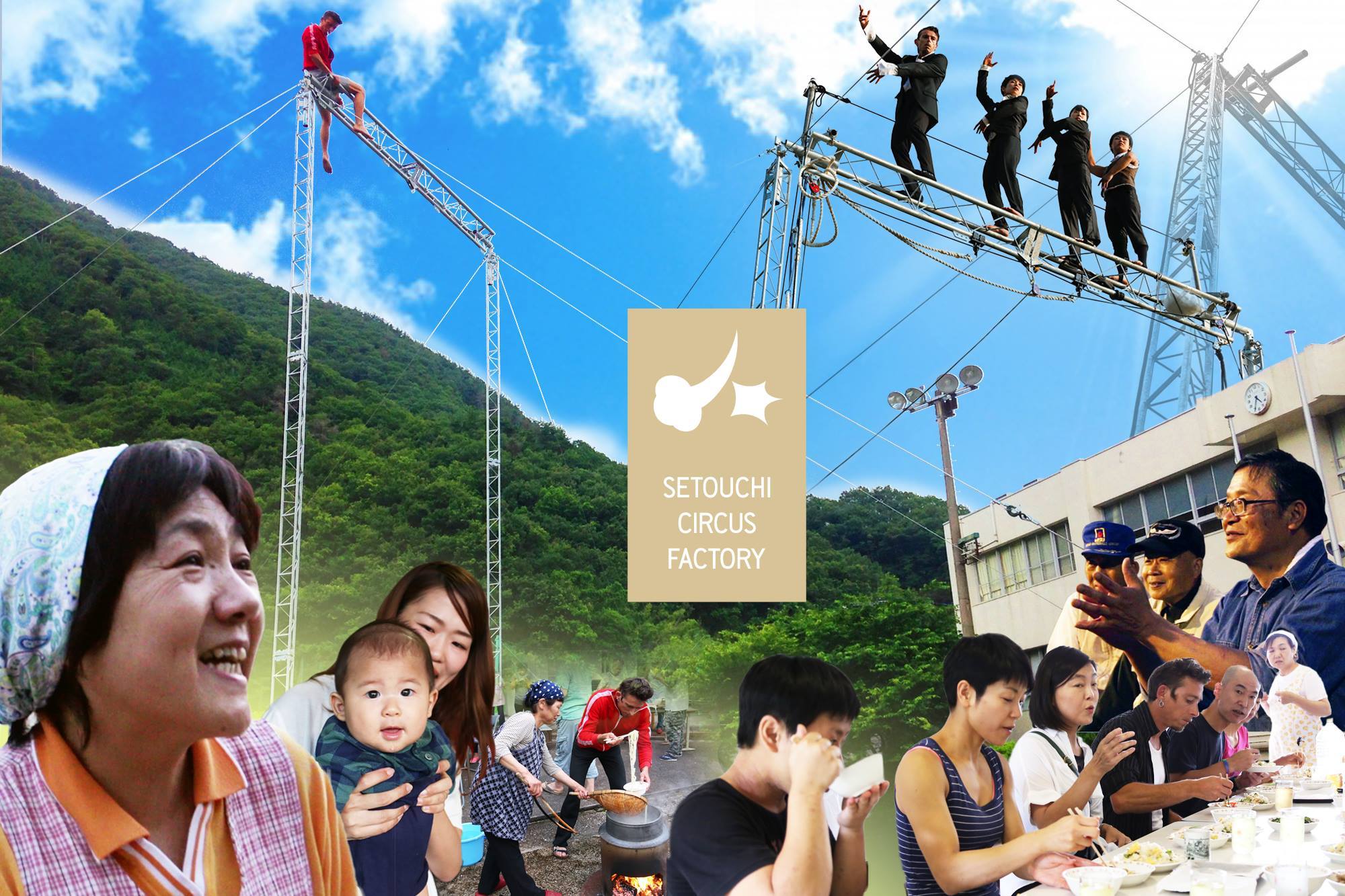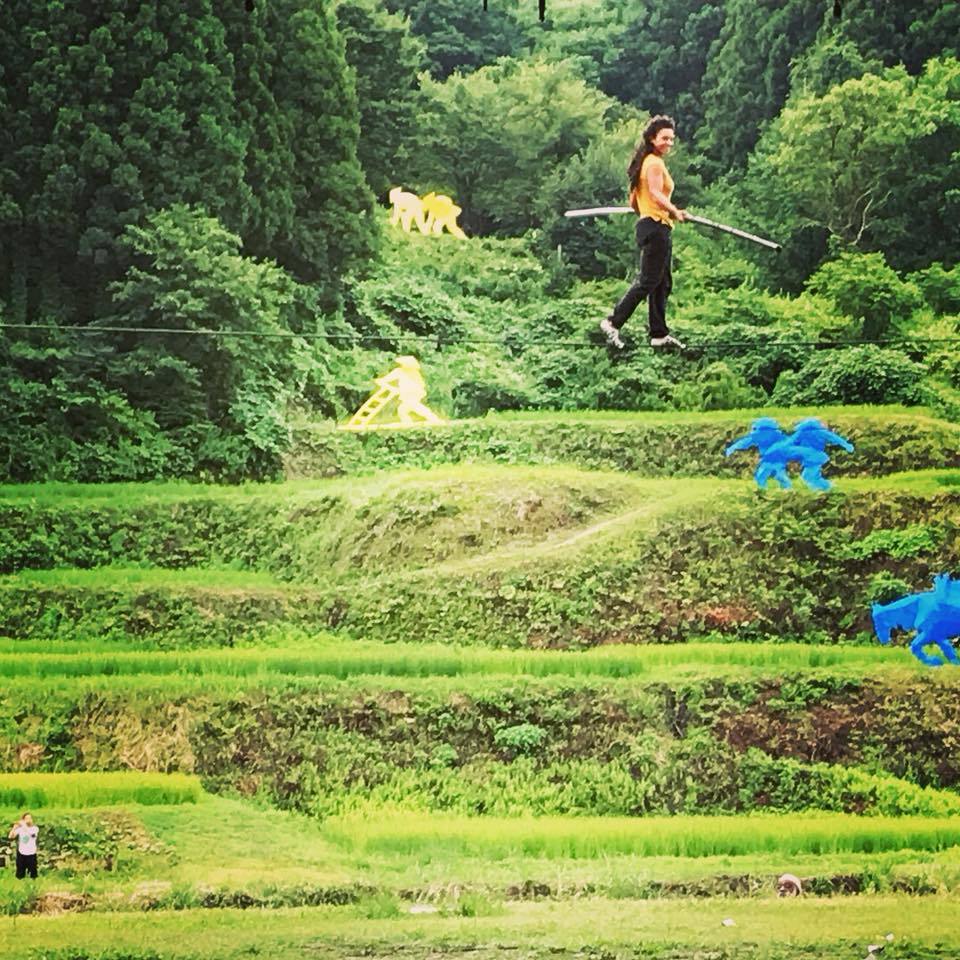 It is a kind of an artists-in-residence (AIR) network in the performing arts with different partners in Setouchi area. The specificity of this network is that they are not necessarily specialized in arts. They are hotels, restaurants, markets, architects, art sections in some municipalities for example. These are people who find contemporary circus and performing arts interesting and useful for the vitalization of the territories or who are simply interested in our creative activities.
Setouchi Circus Factory provides knowledge and share management experiences about AIR with them and works with them.
These are unique venues as old hotel with a magnificent view, residency space on an island, in mountains, renovated old Sake production brewery and so on.
We can provide unique and unforgettable creative experience with these local partners…
In 2020, we will try some short term AIR in these partner's venues and we will study how to improve conditions and develop their merits.
Some collaborative projects with industries go on.
We encountered Kozai Iron Co. Ltd. two years ago.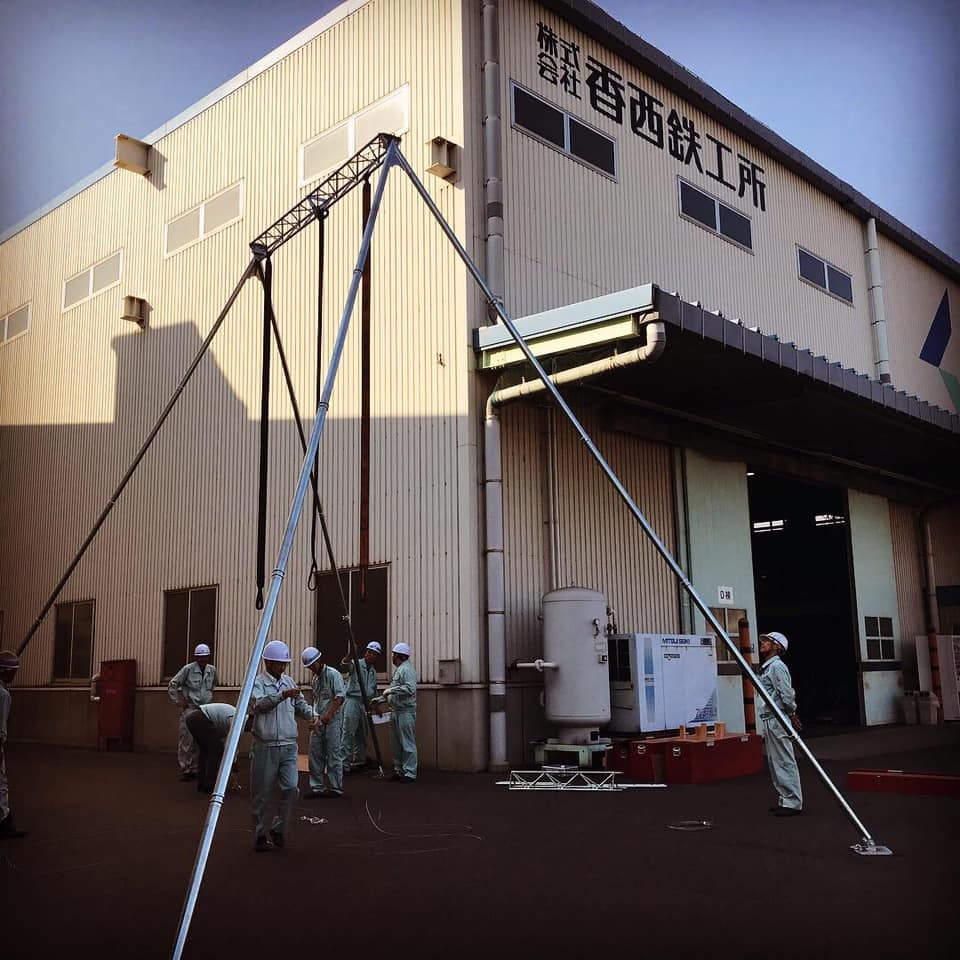 Their main products are huge industrial cranes, bases of trains and so on. They have high productive skills and knowledge and their engineers have been excited discovering new world for them. They enjoy designing and producing our own metallic circus structures. This gives us a hope for the circus arts in Japan and we keep on collaborating.
Industrial companies are competitive in skills and adaptability in markets. Their strength can bring us technical explorations and we can bring them creativities.
But the objective of the collaboration is not only that.
Most important is to have close relationship with industries and with different professions who usually seem to have no direct links with arts. These collaborations create new fans and cooperators to our field.
The best way to save arts from an isolated situation in the society is to make various people and industry get involved in our projects.
– How performing arts can contribute to the environment?
This is one of the challenging issues from this year.
Setouchi Circus Factory have experiences to organize AIRs and performances on different sites and under different conditions.Then we realized that these are not always eco-friendly but we have never really taken a solution.
To make a first step forward, we will organize workshops and sessions with experts on environmental protections, then try to take these new measures during our creations and performances.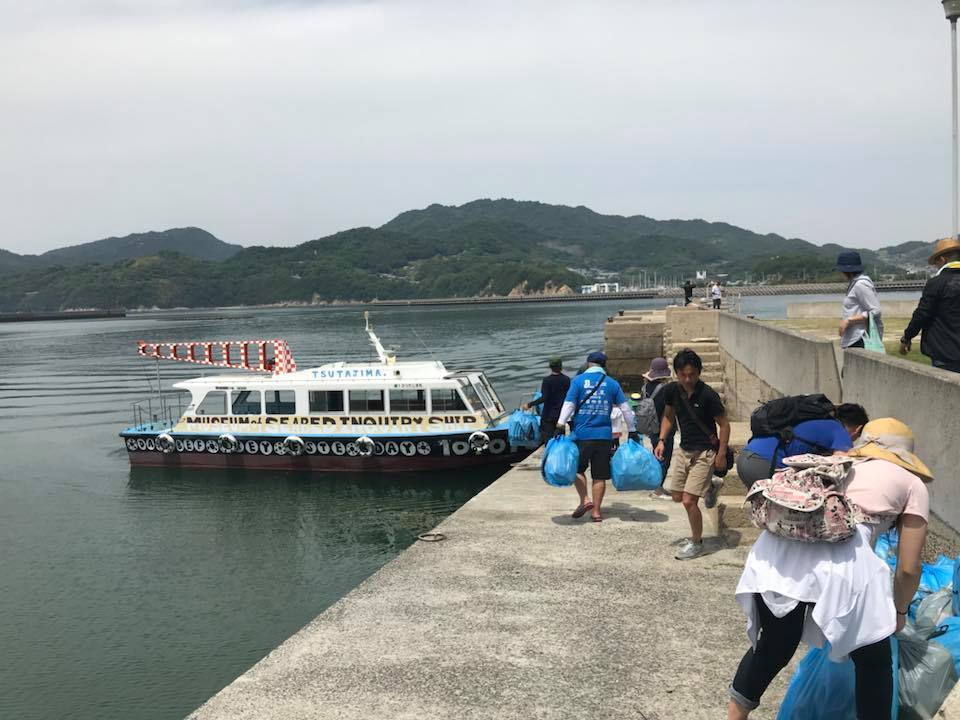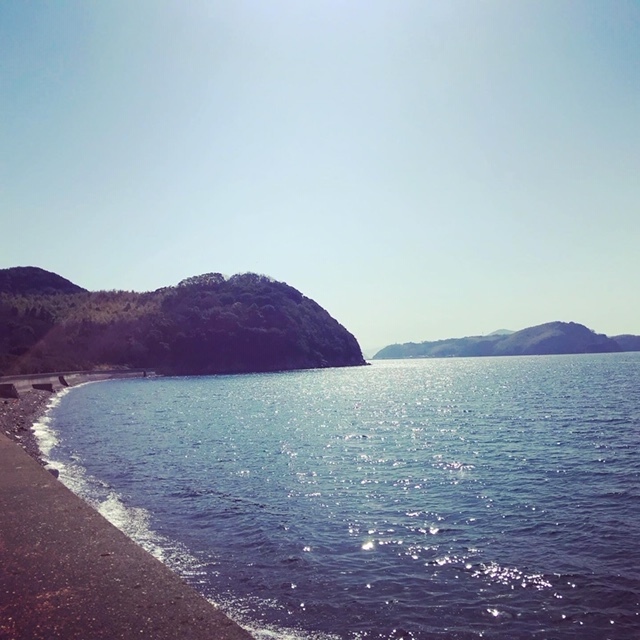 I'm planning to attack these projects from this autumn (from October, I assume), depending on social circumstances.
Also, archiving and presentation of these projects will be important.
<Other projects>
As a core member of Circus Asia Network (CAN), I'd like to play a role to clearfy our aims and specificity and to make organization management stable.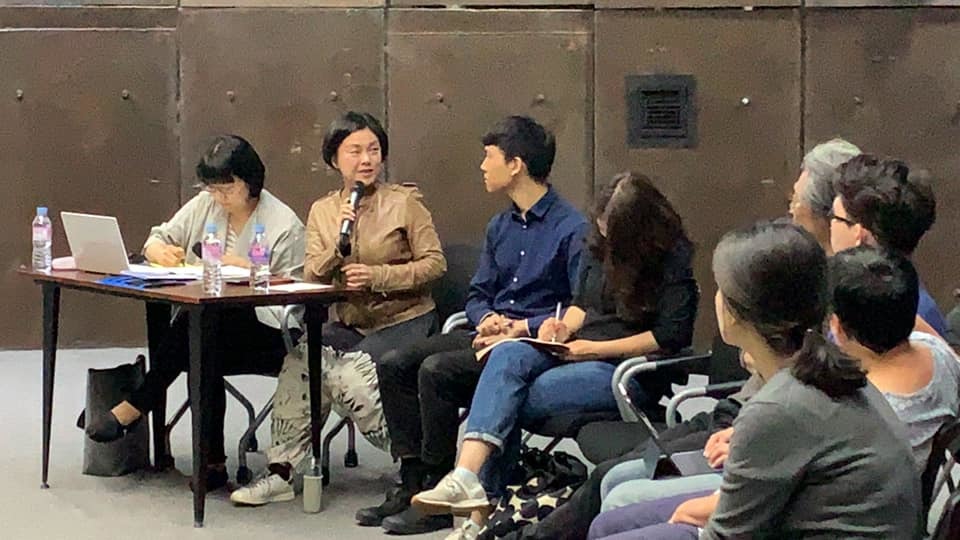 With Circostrada, European network in circus and in street arts, I'd like to introduce our unique activities and points of view from Japan and from Asia.
***
Finally, I could make a clear voice by getting out of chaos!
Now, we know that new era will start whether willing or not!
Let's maximize our imaginations because the imagination is the biggest gift from heaven for human and is the source of ingenuity and creativity.